Heavy Duty Bundle Note Counting Machine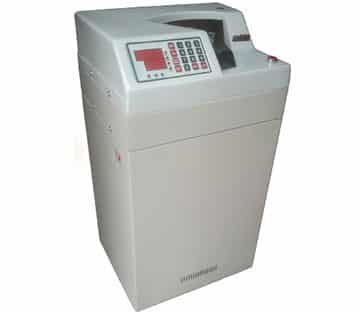 FTA bundle note counting machine is a high quality bundle note counting machine available in floor-top model. This machine uses vacuum mechanism for high speed counting. An ideal machine for currency chests, banks and where longer operation is required for cash counting.
Counting Speed: 100 notes in 2 secs
Free Mode – Enables counting of all the notes placed in stacker.
Batch Mode – Enables counting in batches.
Check Mode – Enables checking numbers as per the pre set value
Intelligent power cut off system during voltage fluctuation to prevent damage
Bill Density Detection Function
Stamping mode
Counting Mechanism: Vacuum
Automatic Start / Stop
Auxiliary Counting Screen
If you want a quotation for this machine do not hesitate to call or email us. You can call us on
+91 99030 54543
/
+91 93398 43857
or simply fill the contact form below, we will contact you as as soon as possible.