Buy Best Quality Currency COunting Machines
At First Tech Automation you will find the best quality currency counting machines at the best price in Kolkata. We offer excellent support and after-sales service. Dealers are welcome for bulk quantity at a fair price.
A Trusted Company For Reliable Service and High Quality Products
Welcome to First Tech Automation, we are very glad you are visiting our website. First of all lets us introduce you to our company. We are a dealer of the best quality currency machines with fake note detectors, and banking automation products based in Kolkata. First Tech Automation was founded in the year 2012 with a vision of giving the best quality currency counting machines and service to our customers at best price. We supply our products all over India, West Bengal and Kolkata. Our main products are currency counting machines with fake note detector, currency sorter machines, value counting machine, bundle note counting machines, UV/MG fake note detectors and paper shredders. The main goal of our company is to provide good quality products and service.
Why You Should Buy Currency Counting Machine in Kolkata From FTA?
Our currency counting machines are built with high quality UV, MG, IR sensors and mechanical parts to detect the most advanced Indian Fake Notes with smooth counting. Our products are widely appreciated for its superior quality and price. Dealers are also welcome who are looking for purchasing in bulk quality. Please call us on +91 99030 54543 for pricing enquiry.
We are very happily serving many banks and private and Government sectors like State Bank India, Punjab National Bank, Central Bank, United Bank of India, ICICI Bank, Nadia District Central Co-operative Bank, Hathway, Neotia Group of Companies, Park View Hospital, Narayana Hospital and many more.
Choose The Best Quality Currency Counting Machine For Your Business
We deal in wide range of currency counting machines with fake note detector, bundle note counting machine and UV/MG fake note detectors in Kolkata at best price. Our counting machines comes with integrated high quality UV, MG, IR, DD sensors and manufactured according RBI guidelines to detect Indian fake notes. Below are some of our premium quality note counting machines.
2700 MG is equipped with high quality UV, MG, IR Sensors for fake money detection. This is a heavy duty loose note counting machine which offers accurate fake note detection with smooth counting. Updated with the latest firmware and software.
2900 MG is an advanced money counting machine. It is designed for smooth counting and with advanced features for fake note detection. Fully compatible with every Indian Banknotes. Updated with latest software and firmware.
Mix Value counting machine is an excellent choice for making currency management simple. U001 is an heavy duty money counter with mix value note counting features. It automatically detects denomination of the notes and displays result in total value.
This is an heavy duty loose note counting machine. This machine ideal for banks, currency chests, and where large volume cash transaction happens every day. Detects fake notes automatically while counting. Updated with latest software & firmware.
Godrej Bundle Note Counting Machine (Desktop)
Godrej Swift Turbo (Desktop Model) is a must have cash counter for banks. This machine counts money very fast with 100% accuracy. Very reliable bundle note counter that fits on your table. Ideal for banks, currency chest and for large volume of cash transactions.
Want To Buy In Bulk Quantity ?
We are looking for currency counting machines dealers, individuals, shop owners and banks, we have lucrative discount plan for bulk buying of currency counting machines. Call us on +91 99030 54543 for pricing details.
Note Counting Machine Repair In Kolkata - Reliable & Trusted
We repair note counting machine in Kolkata of any brands with great care. We use genuine spare parts for any replacements of parts. Furthermore we also provide AMC services on any kind of currency counting machines at low cost. Our service is trusted by various banks and business owners.
Door Step Service & Free Delivery In Kolkata
We provide door step service and free delivery in all locations of Kolkata & West Bengal. You just have to call us.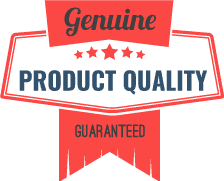 100% Genuine Product
Our note counting machines machines are strictly manufactured according to RBI guidelines for Indian Currencies.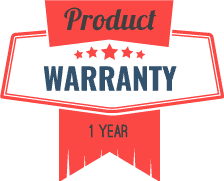 Warranty & AMC
We provide 1 Year warranty on our products. AMC is also available for uninterrupted service at low cost.
These are our esteemed clients we are working with



What Our Customers Are Saying
We very very happy to serve our customers. We are always committed on giving the best service and products to our customers.
Currency counting machine was worth a fortune to my company. First Tech Automation has got everything I need. I highly recommend them. – Abhishek Das
Definitely one of the best note counting machine retailer in Kolkata. I am very satisfied with their on time service and product quality. – Satwik Mishra
I found First Tech Automation while searching online for a good currency counting machine for my shop. And now I am totally satisfied with my product and their service. – Koushik Maitra
I am working with First Tech Automation since 2014. The main thing about them is their commitment for giving on time service. – Sourav Bhowmick